Mayan Ch'orti' women recover their territorial rights and water access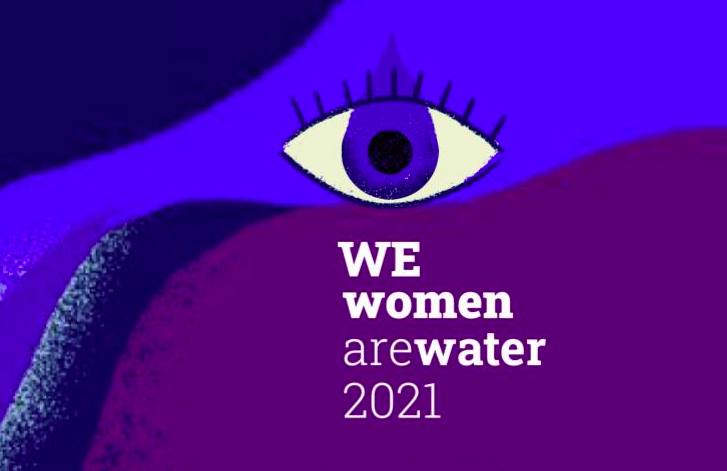 ---
The Mayan Ch'orti' people have been asking for ownership of the lands where their ancestors and now they live for 17 years. Their ancestral lands cover a vast amount of territory in eastern Guatemala and extend to the neighboring countries of El Salvador and Honduras. This area also sits in the Dry Corridor, a stretch of tropical dry forest spanning from Mexico to Panama, which is one of the regions in the world most vulnerable to disasters resulting from climate change. This area is characterized by irregular rainfall patterns, where five years of recurring floods followed by months-long drought have impacted the food security of 2.2 million people. 
Climate change and the accelerated destruction of the local ecosystem have all impacted the availability of water and livelihoods of the Ch'orti' community who are dependent on agriculture. Their main crops of beans and corn are vulnerable to the frequent droughts and during the pandemic, many people's crops failed causing them to survive solely on corn and some basic grains.
Taking away the Ch'orti's titles to communal lands means depriving them of access to water and food security. Coordinadora de Comunidades y Asociaciones por el Desarrollo Integral del Pueblo Ch'orti' (COMUNDICH), representing 48 Ch'orti' communities, started a community process for the recovery of Indigenous communal lands in 2007 and has successfully reclaimed territory. In 2018, a group of Ch'orti' women filed a lawsuit in which nine Indigenous communities claimed a wooded area where their department's main water sources are located. The court ruled that the municipal council had to register this land in the name of the communities. In another case, the company El Paste S.A. intended to seize the territory of the Indigenous community of Oratorio which houses the main sources of water for two municipalities. The court again ruled in favor of the community.
Another event that strengthened community organization was a local municipality's attempt to approve two mining exploration licenses in Ch'orti' territory. Included in these concessions was the Merendón Mountain, where the area's main water resources converge to supply water to several municipalities. The local communities resisted and as a result, the mining projects did not materialize.
Even though the Ch'orti' have been recovering territories, the government and farmers continue to violate their acquired rights to natural resources and livelihoods. Some municipalities have still refused to register lands in Indigenous communities' names. In the last year, the communities have filed legal actions against 294 registrations of farms on their territory.
In response, women in 2019 proposed three ways forward: the implementation of a policy to reforest communal areas, mainly where the water sources are located; the creation of reservoirs to guarantee families water access; and continued actions before the courts of justice that legitimize the rights of Indigenous communities and deduce the responsibilities for the environmental damage in Indigenous territories.
In the case of the community of Oratorio, the municipal mayor used a machine to dry up a lagoon that supplied water to Indigenous families. These families began to suffer from water shortages and were forced to collect and carry water over a one-kilometer distance. With the support of the Global Alliance for Green and Gender Action (GAGGA) and COMUNDICH, the community built a reservoir to fill with water from a mountain 2.2 kilometers away. 
With this water access, the community has been able to diversify their crops and plant native species that better adapt to the environment, improving their nutritional diet and optimizing the use of the land. These gardens have helped families to cope with food shortages during the pandemic, and they are now planning to construct a new reservoir that would benefit more than 40 families in this community, especially during times of drought.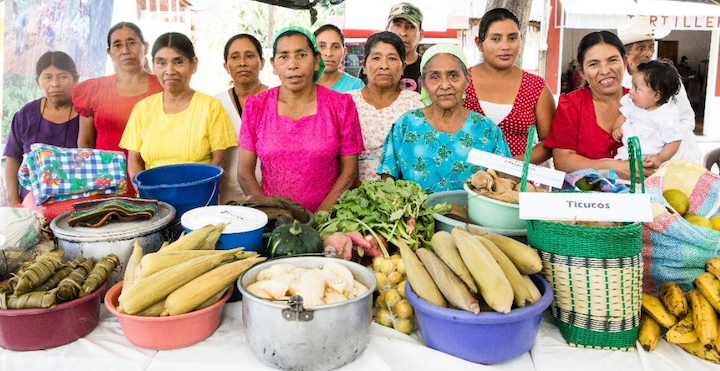 Up until today, the Ch'orti' community face constant criminalization and attacks manifested in forced evictions, electricity cuts, smear campaigns, threats and assassinations of community leaders. Having access to water in homes reduces the risk that women experience physical and psychological aggression when collecting water in remote places. 
Despite these challenges, Ch'orti' women continue to put their ancestral knowledge on conserving and protecting water into practice, and pursue legal actions that will grant them their proper land rights and guarantee access to their water sources.
The network of Indigenous Mayan Ch'orti' women and COMUNDICH are supported by Fondo Tierra Viva, which is part of the GAGGA network.
---
Subscribe to our newsletter
Sign up and keep up to date with our network's collective fight for a gender and environmentally just world.