Women in El Salvador are ensuring the recognition of water as a human right
---
In the municipality of Suchitoto, in El Salvador, women are playing a key role in water management and water rights. Like many municipalities in the region, Suchitoto is affected by indiscriminate logging, forest fires, contamination of water sources, excessive use of agrochemicals and extractive operations that put the quality and sustainability of water resources at risk. In this context, the fight for recognition of the human right to water is vitally important to local communities.
Since 2014, the Colectiva Feminista para el Desarrollo Local (Feminist Collective for Local Development), a GAGGA partner through the Fondo Centroamericano de Mujeres (FCAM), has supported efforts in Suchitoto to guarantee the human right to drinking water through efficient, sustainable and gender-based community water management. Thanks to their efforts, women in Suchitoto are playing a strong role in water management. The municipality stands alone in providing full coverage of drinking water and recently became the first municipality in the country to vote 'yes' to water as a human right.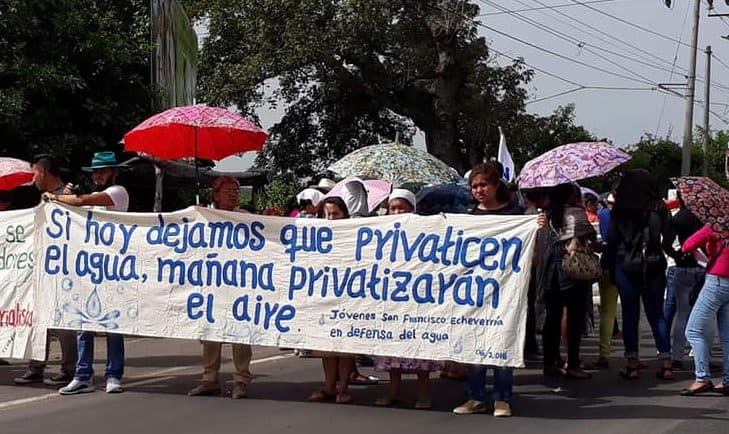 Women in Water Management
Colectiva Feminista para el Desarrollo Local has been active for more than 15 years at the national level in El Salvador. In 2014 the group initiated the Water and Gender Equity program in Suchitoto, integrating feminist and environmental justice principles into water management. While nearly all of Suchitoto's 35 community committees for drinking water and sanitation included women, this did not necessarily translate to women's equal participation in decision-making or access to water. The Water and Gender Equity program set out to reduce gender gaps, empower women in water management and promotion, and influence public policies.
In the early stages of the program, Colectiva Feminista para el Desarrollo Local focused on training and awareness-raising, building the capacity of the community's water and sanitation committees to analyze water management using a gender lens. Such analysis entails reviewing the roles and responsibilities of women and men to satisfy the domestic demand for clean water. It also means analyzing power relations and dynamics, and recognizing the different knowledge and barriers women and men may have in controlling and accessing water resources. Thanks to the program, women have become more visible and vocal within the committees. There are now 10 women serving as committee president, and more women actively participate as delegates and water users in the general assemblies.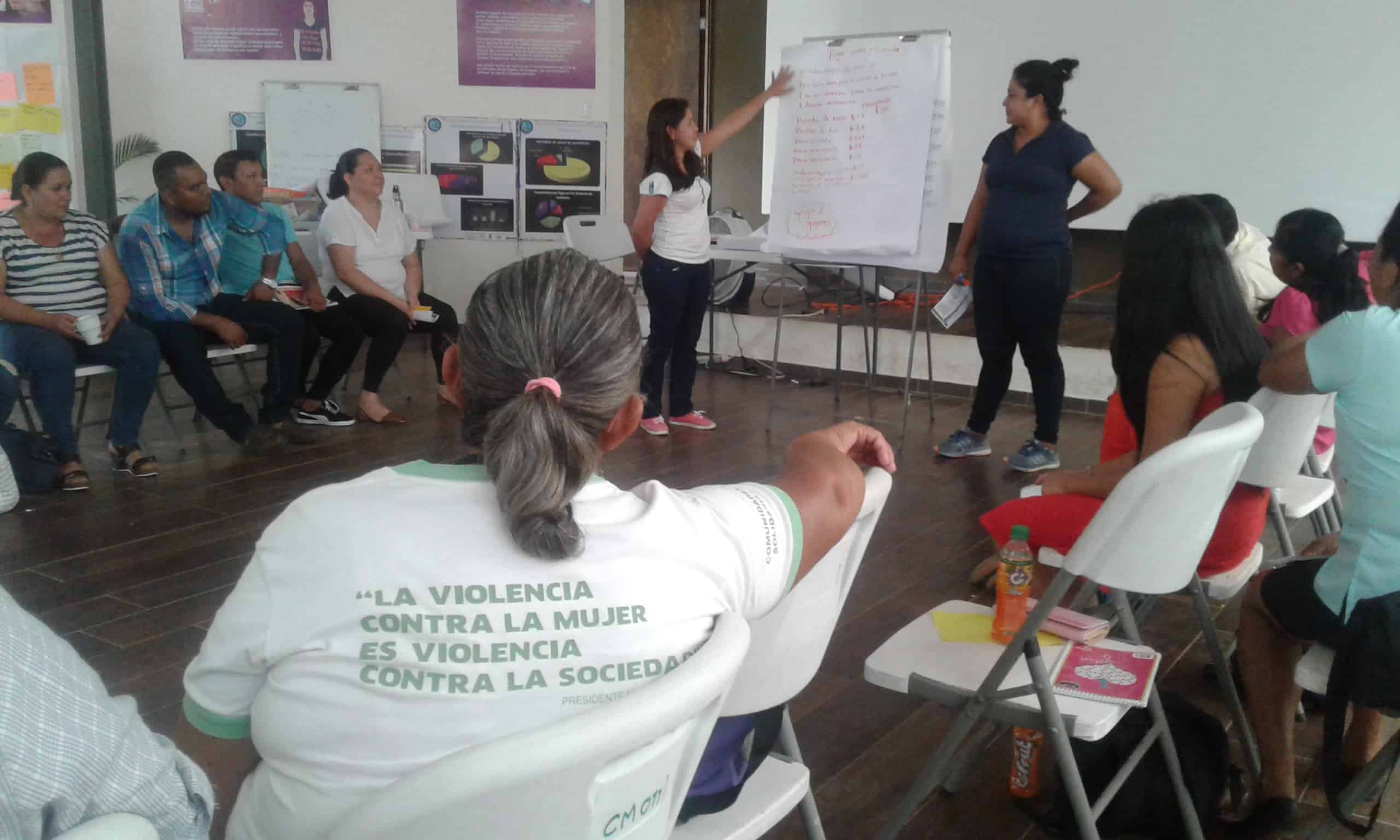 Colectiva Feminista para el Desarrollo Local has also supported technical and administrative training, and the strengthening of water delivery infrastructure. Water delivery has expanded to areas that did not previously have access, so that there is now full coverage in the municipality.
Alongside of its work with the water and sanitation committees, Colectiva Feminista para el Desarrollo Local has organized advocacy campaigns and actions to raise public awareness in Suchitoto and beyond about the human right to water. The group advocates for adoption and improvement of local laws and regulations related to water.
A Groundbreaking Referendum on Water as a Human Right
As part of GAGGA, Colectiva Feminista para el Desarrollo Local has received financial support, accompaniment on women´s leadership and institutional strengthening and the opportunity to participate in exchanges with other groups and collectives in Central America on environmental justice, eco-feminism and sustainable community-led water management. This accompaniment has contributed to their plans of carrying out a public referendum in Suchitoto on the human right to water, a first of its kind process in El Salvador. Mirna Luisa Morataya of Colectiva Feminista describes the referendum as an important public participation mechanism. "What we wanted was to generate a consultation process and influence local policy," she explains. According to El Salvador's municipal law, the result of a local referendum must be honored by the municipal government.
On May 28, 2017, the people of Suchitoto were asked if access to water should be recognized as a human right. In the presence of 17 international and 37 national accredited observers from diverse human rights organizations, a resounding 98% of votes affirmed recognition of water as a human right, however this process did not obtain the necessary votes for the results to be considered binding. Two years later, on October 27, 2019, another referendum was held with the aim of boosting participation and confirming the 2017 result. This time, nearly half of the electorate (45%) turned out to vote, exceeding the number needed to ensure full validity of the results. Again, the people of Suchitoto declared 'yes' to water as a human right. Suchitoto officially became the first municipality in El Salvador to do so.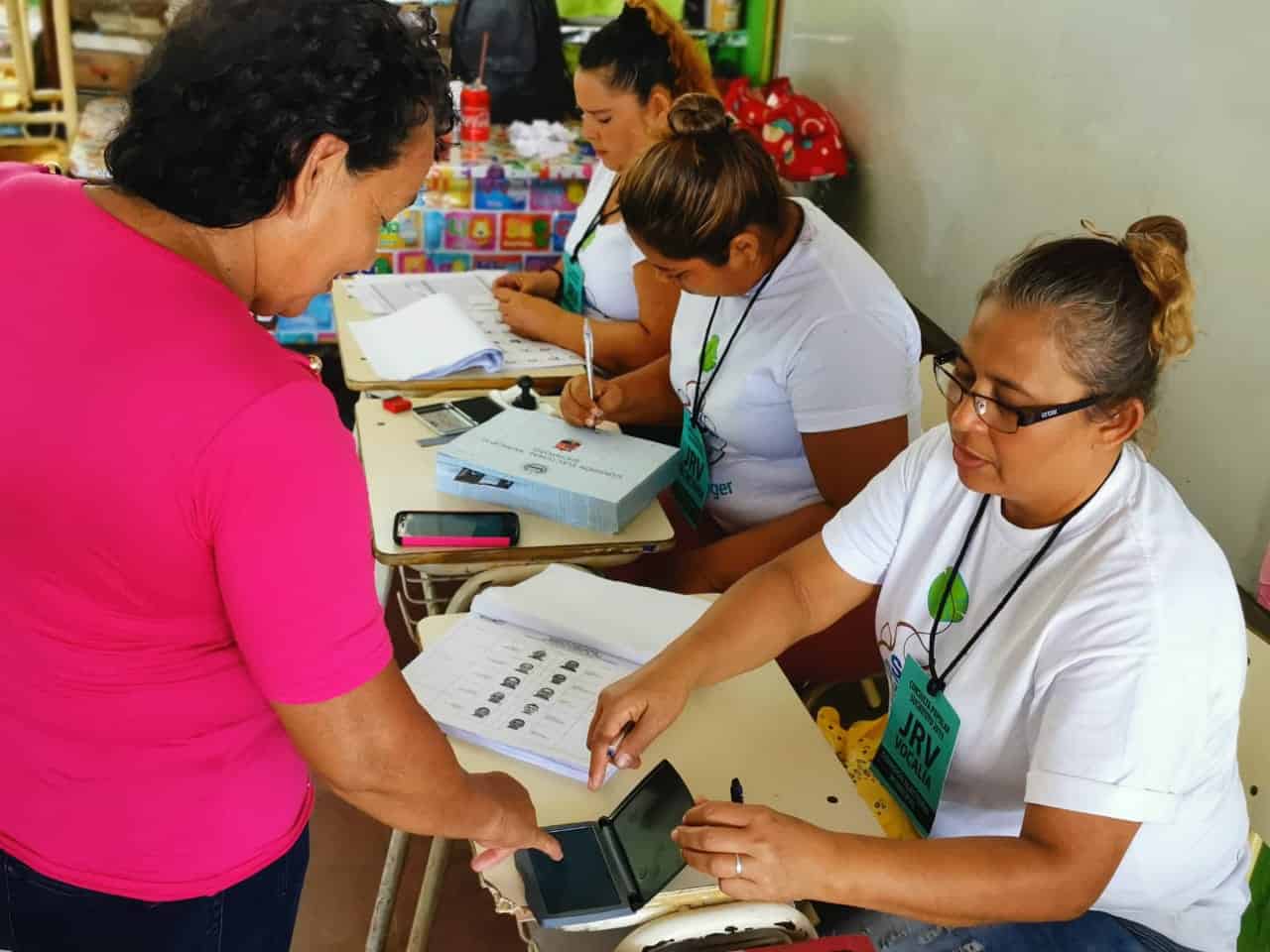 The municipal government must now prioritize the water rights of Suchitoto's residents when considering activities that could interfere with the integrated system for water resources management, or water sustainability in general. The results should contribute to a legal framework that ensures access to water for all the inhabitants of Suchitoto, with gender equity at its core.
Mirna of Colectiva Feminista shared the Suchitoto success story with GAGGA partners in the virtual seminar "We, Women are Water", held in March 2019. The group sees Suchitoto as exemplary, with results transcending to the national level. "In El Salvador, we are now facing a proposal for privatization of water by private companies… [This] would mean that women cannot have equal and equitable access to water." The work in Suchitoto sends an important message to national policymakers.
Beyond the group's work in Suchitoto, Colectiva Feminista has raised regional and global awareness about its efforts, including at the Women and Rivers Congress and the Alternative World Water Forum. Through GAGGA, the collective has built connections with other organizations in Central America, such as Xochitl Acal, with whom they are sharing experiences and methodologies to launch a Women's School of Water Leaders. 
---
Subscribe to our newsletter
Sign up and keep up to date with our network's collective fight for a gender and environmentally just world.