NGO CSW66 Forum event recording | #WeWomenAreWater campaign
On World Water Day 2022, the Global Alliance for Green and Gender Action (GAGGA) hosted an NGO CSW Forum event…
See more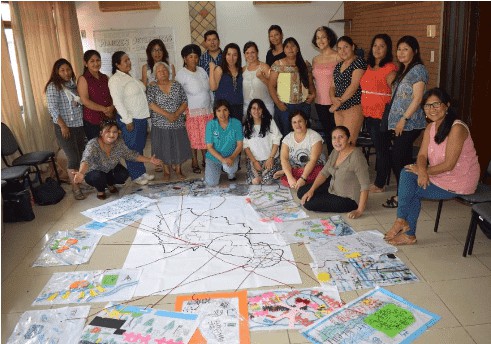 Report: The Preservation of Life
Community research on the situation of women defenders against extractive activities in Bolivia and Paraguay.
See more
WAMA Statement for the 2019 UN Forum
WAMA lists demands for governments, IFIs and corporations to uphold gender equality and human rights. 
See more
Resource guide for monitoring extractives
A guide for women environmental and human rights defenders.
See more
Video: GAGGA 2019 'We, Women are Water' Campaign
Women and the human right to water in Latin America.
See more
'When your Neighbor Is a Copper and Gold Mining Enterprise': An Impact Study of Rich Metals Groups (RMG) on Women's Lives in Kazreti, Georgia
This research looks at the impact of the activities of the company Rich Metals Group (RMG) on women living in…
See more
Ogoni Women Sowing Seeds of Hope
The case study "Seeds of Hope" highlights how the Ogoni women are determined to return their land and rivers to…
See more
Developing a gender lens to business and human rights: The impact of trade, investment and tax regimes on women
Background document for the round table "Developing a gender lens to business and human rights", which was held at the…
See more
GAGGA 2019 'We, Women are Water' Campaign – Postcards
During the month of March, organizations in Latin America, part of the Global Alliance for Green and Gender Action (GAGGA)…
See more