The climate crisis: Women's Funds in GAGGA
Women's Funds are in a distinctive and strategic position to get money to the ground, especially to women otherwise overlooked.…
See more
The Autonomy and Resilience Fund – Transforming fear into hope
In response to the crisis and the needs of the movements it supports, the Global Alliance for Green and Gender…
See more
Report: Incorporating Gender Equality in Environment and Climate
Government donors increasingly recognize that environmental and climate action must respect and promote gender equality and women's rights. But how…
See more
Defenders of the planet: Guide of state obligations for their protection
Environmental defenders play an essential role in caring for the common good of all humanity: the environment. They are also…
See more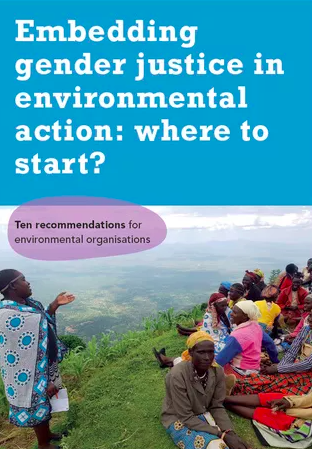 Embedding gender justice in environmental action: Where to start?
Environmental justice organisations increasingly recognise the importance of advancing gender equality and women's rights as an intrinsic part of their…
See more
Resources for care and activism during COVID-19
A big part of building resilient movements is incorporating wellbeing practices in our work.
See more
Women detail impact of energy projects in Indonesia
Testimonies from more than 50 women who have been affected by geothermal, hydropower and wind projects.
See more
Devadasi Self-Narratives
A study on the contemporary problems and vulnerabilities of Devadasis' children and young dalit girls.
See more