Fondo Acción Urgente América Latina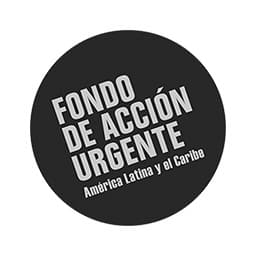 ---
Actor: Women's Fund | Region: Latin America
The Fondo de Acción Urgente para América Latina y el Caribe (FAU-AL) is a regional feminist fund that contributes to the sustainability and strengthening of women activists and their movements, through agile and strategic support, when facing situations of risk and opportunities. The fund supports the resistances, struggles and demands of women human rights defenders and women defenders of territories for the transformation of unjust and unequal systems, placing protection and care in the centre. FAU-AL makes visible the actions of women defenders of territories and the environment, documenting the attacks against them and promoting their advocacy actions and strategies for protection and care.
"For us, being part of GAGGA, is a possibility to learn and build collectively together with those of us who are committed to women's rights, the defense of territory and socio-environmental justice. It means uniting efforts, trajectories and dreams to support the struggle of women for a fairer world, without violence towards their bodies and territories."
Contact emails: mujeresterritorios@fondoaccionurgente.org.co, info@fondoaccionurgente.org.co
Telephones: (57+1) 368 6155 / (57) 312 562 1321
Website: http://www.fondoaccionurgente.org.co
Support Requests System SIGUEME: https://sigueme.fondoaccionurgente.org.co/
Facebook: https://www.facebook.com/FondoAccionUrgenteLAC
Twitter: https://twitter.com/FAU_LAC
Vimeo: Fondo Acción Urgente – LAC
Instagram: https://www.instagram.com/fondoaccionurgenteal/
---
Subscribe to our newsletter
Sign up and keep up to date with our network's collective fight for a gender and environmentally just world.