Global Greengrants Fund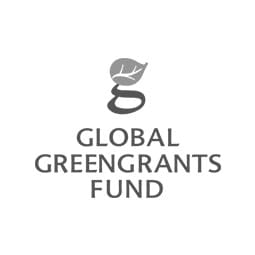 ---
Actor: Environmental Fund / Strategic Partner | Region: Africa / Global
Since 1993, Global Greengrants Fund has been one of the leading organizations in the world supporting grassroots-led efforts to protect the planet and the rights of people. Based on the belief that the solutions to environmental harm and social injustice come from people whose lives are most impacted, every day, our global network of people on the frontlines and donors comes together to support communities to protect their ways of life and our planet.
"Global Greengrants Fund is proud to be a strategic partner and grassroots funder in the GAGGA alliance. Supporting the environmental leadership of grassroots women is a priority for us, and to collaborate with actors from the women's rights and environmental justice movements significantly enhances our ability to help women to lobby and advocate for a clean, safe and healthy environment, and influence other funders to invest in this area."
Email: info@greengrants.org
Twitter: https://twitter.com/GreengrantsFund
Facebook: https://www.facebook.com/globalgreengrantsfund/
Instagram: https://www.instagram.com/globalgreengrants/
---
Subscribe to our newsletter
Sign up and keep up to date with our network's collective fight for a gender and environmentally just world.