Prospera – the International Network of Women's Funds.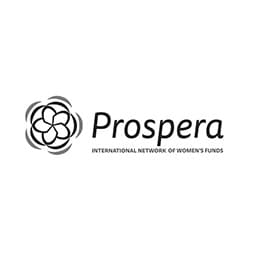 ---
Actor: Stategic Partnert | Region: Global
Prospera's members are committed to expanding the resources available to women's, girls' and trans* people rights around the world. They provide grants and other resources to support and strengthen women's organizations that primarily advance and defend the rights and wellbeing of women, girls and trans* communities in the Global South. At present our network brings together 37 women's funds giving grants in over 170 countries.
Contact: augusta@prospera-inwf.org
Twitter: https://twitter.com/Prospera_INWF
Facebook: https://www.facebook.com/prosperainwf/
---
Subscribe to our newsletter
Sign up and keep up to date with our network's collective fight for a gender and environmentally just world.