Zambia Land Alliance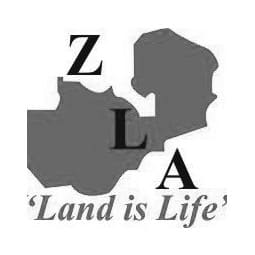 ---
Actor: NGO | Region: Africa
Zambia Land Alliance (ZLA) is a network of Non- Governmental Organisations that works to promote pro- poor land policies and laws. ZLA is a membership organisation, and operates through a National Office, it has nine national member organisations, eight District Land Alliances (DLAs) and Project Offices. ZLA's vision is to see a Zambia in which the rural, peri-urban and urban poor and vulnerable have secured access, ownership and control over land for sustainable development.
"Through being part of GAGGA, ZLA will work to improve community participation in land governance by mobilising women to enable them participate and advocate for enhanced land rights and environmental justice. ZLA will use the community views and other evidence gathered for advocacy at National and International platforms."
Twitter: https://twitter.com/ZamLandAlliance
Facebook: https://www.facebook.com/ZambiaLandAlliance
---
Subscribe to our newsletter
Sign up and keep up to date with our network's collective fight for a gender and environmentally just world.