JA!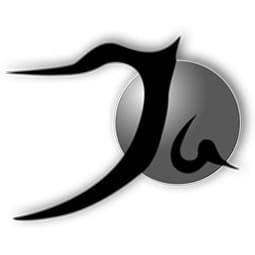 ---
[:fr]Acteur : ONG | Région : Afrique
JA! Est une organisation qui voit l'environnement comme un tout, et qui comprend des éléments biophysiques et sociaux. Ainsi, l'accès équitable à toutes les formes saines et sécurisées du développement socio-économique et à un environnement qui constitue une source de moyens de subsistance durables de nos peuples et des générations futures, constitue-t-elle une composante essentielle de la justice environnementale. Nous reconnaissons que les personnes les plus lourdement touchées par la dégradation de l'environnement sont souvent marginalisées et appartiennent aux minorités ethniques, culturelles, religieuses et linguistiques. Ces personnes sont exclues des processus de prise de décisions oppressifs qui les privent de tout pouvoir. Nous croyons que toutes les personnes ont droit à un environnement sain. Nous croyons que notre tâche est de porter leur voix et de défendre ces droits, en permettant aux personnes concernées d'exiger et d'obtenir leurs droits et de travailler avec d'autres acteurs dans le cadre d'une action mondiale visant à atteindre la justice et équité environnementale.
« la JA! Est l'une des rares organisations dirigées par des femmes en Afrique, et nous sommes heureuses de faire partie de la GAGGA car il est essentiel d'encourager la leadership des femmes, et de faire en sorte que la voix des femmes s'élève contre le patriarcat et autres problèmes systémiques que nous devons surmonter, afin de construire le monde que nous voulons. »[:es]Actor: ONG | Región: África
JA! Es una organización que ve el medioambiente de manera holística, incluyendo los componentes sociales y biofísicos. Por lo tanto, un componente clave de la justicia ambiental es el acceso igualitario y justo a formas saludables y seguras de desarrollo socioeconómico y a un ambiente propicio para trabajo sostenible para nuestra gente y las futuras generaciones. Reconocemos que las personas que se ven más afectadas por la degradación ambiental son aquellas económicamente marginalizadas y miembros de las minorías étnicas, culturales, religiosas y lingüísticas. Estas personas están desprovistas de empoderamiento por procesos de toma de decisiones que son excluyentes y opresivos. Creemos que todas las personas tienen derecho a un medioambiente saludable. Consideramos que nuestro trabajo es nombrar y defender estos derechos, para facilitar a las personas afectadas la demanda y reconocimiento de sus derechos, y para trabajar con otros en un esfuerzo global por garantizar la justicia ambiental y la equidad.
«Nosotros en JA!, como uno de las pocas organizaciones en África liderada por mujeres, estamos contentas de ser parte de GAGGA porque es vital motivar el liderazgo y voces de las mujeres para enfrentar al patriarcado y otros problemas sistémicos que afrontamos hoy en día, y para la construcción del mundo que anhelamos ver.»[:en]Actor: NGO | Region: Africa
JA! is an organization that views the environment holistically, including both social and biophysical components. Therefore, a key component of environmental justice is equal and equitable access to healthy and safe forms of socio-economic development and to an environment that provides for the sustainable livelihoods of our people and future generations. We recognize that the people most heavily impacted by environmental degradation are often economically marginalised and from ethnic, cultural, religious and linguistic minorities. These people are dis-empowered by exclusionary and oppressive decision-making processes. We believe all people have a right to a healthy environment. We believe that our work is to voice and defend these rights, to enable the affected people to demand and gain their rights, and to work with others as part of a global effort to ensure environmental justice and equity.
"We at JA! being one of the few women-led organizations in Africa, are glad to be associated with GAGGA because it is critical to encourage womens leadership and womens voices in challenging patriarchy and the other systemic problems we face today, and in building the world we want to see".
[:]
---
Subscribe to our newsletter
Sign up and keep up to date with our network's collective fight for a gender and environmentally just world.