Utz Che'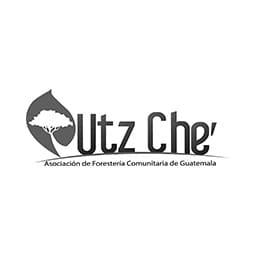 ---
Actor: NGO | Region: Latin America
Utz Che' is a network of community based, indigenous and multicultural organizations, that manage forests, water sources and communal land in different territories of Guatemala, Central America. In the General Assembly of Utz Che', the communities of Mam, Poqomam, Pocomchí, Popti', Achí, K'iche', K'aqchiquel, Q'eqchi', Ch'orti', Q'anjob'al, Xinka and Mestizo peoples come together, uniting their voices, proposals and demands to the Guatemalan State and society. The network strengthens the communities in their struggles defending and exercising their human and collective rights to territory and the sustainable management of its natural resources. At the same time, local development initiatives are promoted, based on the recovery of the agricultural diversity and the practice of "campesino" (peasant) agro-ecology, as well as initiatives for sustainable forestry management, community-based tourism, artisanal manufacture and the transformation of agro-forestry products. Lastly, the Utz Che' network aims to strengthen the own forms of social organization, self-determination and control over territories and natural resources of the rural indigenous and multicultural population of Guatemala and the Mesoamerican region. With this strengthening, organizations work towards achieving their objectives of protecting their forests, water and land for communal use, stopping deforestation and environmental degradation. It also contributes to organizations becoming more democratic, transparent and inclusive, prioritizing gender equity and the participation of youth.
"Utz Ché has become part of the GAGGA consortium with enthusiasm, since we consider that environmental justice as well as gender equity, are indispensable pillars for a truly just society, with opportunities for integral development for all. The initiative has been supporting us since 2016, in the struggles of the communities in the south coast of Guatemala, and fundamentally the "campesina" women and fisherwomen, against the abuses committed by the big agribusinesses working on sugar cane, palm oil and banana plantations, taking over the rivers, destroying the coastal ecosystems and contaminating the environment. Furthermore, the consortium is a space to learn, exchange experiences and support each other between different peoples, communities, mixed and women's organizations, working towards similar objectives and tackling similar challenges."
Website: www.utzchecomunitaria.org
Facebook: https://www.facebook.com/utzchecomunitaria/
twitter: https://twitter.com/utzchegt
---
Subscribe to our newsletter
Sign up and keep up to date with our network's collective fight for a gender and environmentally just world.