Women on the Frontlines of Extractivism: How Funders Can Support Women Environmental Defenders
We are thrilled to announce the launch of our new report, "Women on the Frontlines of Extractivism: How funders can…
See more
NGO CSW66 Forum event recording | Structural violence: Learning from women and girl environmental defenders
In their efforts to defend their land, territories and natural resources, women and girl environmental defenders* (WGEDs) around the world…
See more
Report | Structural violence: Learning from women and girl environmental defenders
In their efforts to defend their land, territories and natural resources, women and girl environmental defenders* (WGEDs) around the world…
See more
Report | The Autonomy and Resilience Fund
In response to the crisis and the needs of the movements it supports, the Global Alliance for Green and Gender…
See more
Defenders of the planet: Guide of state obligations for their protection
Environmental defenders play an essential role in caring for the common good of all humanity: the environment. They are also…
See more
Resources for care and activism during COVID-19
A big part of building resilient movements is incorporating wellbeing practices in our work.
See more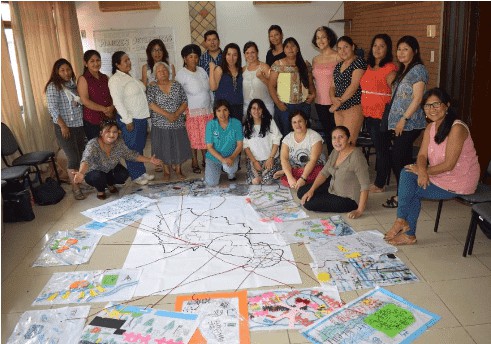 Report: The Preservation of Life
Community research on the situation of women defenders against extractive activities in Bolivia and Paraguay.
See more
WAMA Statement for the 2019 UN Forum
WAMA lists demands for governments, IFIs and corporations to uphold gender equality and human rights. 
See more
Resource guide for monitoring extractives
A guide for women environmental and human rights defenders.
See more