GAGGA and Gender Action launch the resource "A Guide to Women's Rights and Environmental Justice Advocacy on International Financial Institutions"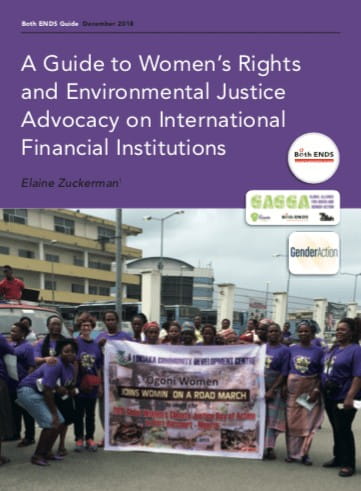 ---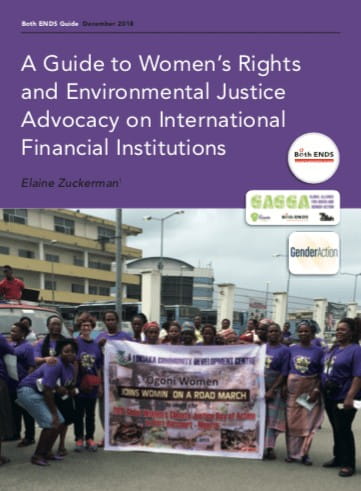 Over 35 years ago, environmental justice groups launched a movement to prevent harmful environmental impacts of International Financial Institutions´ (IFIs) investments. Until recently, women's rights groups did not play a significant role within the movement of civil society organisations (CSOs) that hold IFIs accountable for the societal and environmental impacts of their policies and investments. This is now changing. Women's rights groups are increasingly conducting lobbying and advocacy (L&A) to hold IFIs accountable for investment impacts on women, men, girls, boys and sexual minorities.
This guide serves to inform the partners of GAGGA as well as other women's rights campaigners who are still relatively new to the work of holding IFIs accountable.  
To access the resource in English, please click here.
To access the resource in Spanish, please click here.
---
Subscribe to our newsletter
Sign up and keep up to date with our network's collective fight for a gender and environmentally just world.