In conversation with Tarini Manchanda
---
Tarini Manchanda started as a filmmaker in 2009 when she wanted to find out where her water in New Delhi came from. She learned about how water inequalities played out in the city and made a film about New Delhi's water supply. Ever since then, she has been working with communities who are bearing the brunt of India's economic growth. Tarini is currently working on a long-term film about the dreams of a community living in an oil spill in Northeast India, and is thinking of ways to democratize and add nuance to dialogues on climate change through the organization Socratus and their Green Up program.
What was your highlight from the FRIDA fellowship? 
The fellowship definitely gave me the space to highlight stories where women are really redefining gender stereotypes. Especially if you have a story around themes of women's rights and gender, it's not going to find too much space in the mainstream media. The fellowship gave it that space.  
The dominant media is keeping these stories out. There is a growing, huge need to support women's narratives from their locations. I'm an urban filmmaker working on environmental justice stories, but there are many women and feminists who work on the land, in rural areas, or even in urban areas, people living next to a landfill or struggling to send their children to school, domestic workers. All of their perspectives add to the plurality of voices within climate justice issues, so I think there is a growing need to understand their shoes and see the structural inequalities.
It's important now because we live in a very polarized media and social media space. This is why we need to populate it more with voices, especially marginalized ones. In our daily lives, we don't notice it but women's voices go unheard. To really be heard, women might have to be more creative in their approach— the onus always being on them! At the same time, the more that such narratives appear in the media, I hope this creates a sense of understanding of what is needed for womxn. Putting women in the narrative is going to affect everyone, not only some women and so it's important to undo our social conditioning. Move out of patriarchy.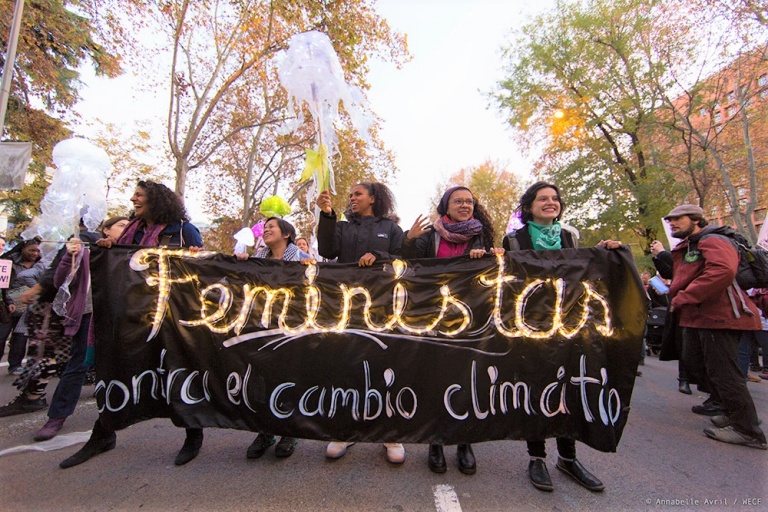 How was your experience of the UNFCCC COP25 in Madrid?
I still remember the spirit of the COP's parallel activist and organizing spaces, and how that and the march made me feel. It was so hopeful and I really loved the spirit of everyone who was being observers at the COP, so inclusive, listening to your stories. 
I got access to a lot of information, just the climate network and idea of the COP in a way that I would not have had otherwise. Since that COP experience, I've been talking to people in Delhi and the northeast of India about various initiatives we can take to get more involved in the negotiations, maybe prepare national policies in advance a little bit, go there more prepared to engage. That observer role was great and gave me the background for hopefully work that's more substantial. 
I am part of an organization called Socratus. It's just starting up, but they've put together a group called Green Up which holds climate-oriented conversations and we're trying to convene people from a wide variety of spaces. One of our focus areas is the Northeast of India. My personal hope is to bring diverse, marginalized, and regional Indian perspectives to climate meetings, among other aspects.
While I understand the need for the larger structures and maybe resources or knowledge that could be provided by external organizations, it's still important that the voices of communities don't just become PR for organizations but are actually incorporated into decision-making processes. 
What is feminist climate justice to you?
The definition for me is definitely evolving, it's something we can't define for anyone else. There was a case of a recycling plant opening in Delhi and I remember workers' unions being negatively affected by that. I would have imagined that this recycling plant is going to solve the problem, maybe employ the waste workers but they were actually against it because they felt it would take away their jobs. There were various reasons that they were opposed to it.
It's the whole idea that the solution can't come from the outside, it really has to incorporate what people need in that situation. The big conferences we have, the conversations we have in academic classrooms, online, in our organizations, they're all related to the work but eventually the woman who lives depending on the forest has to define what she needs. While I understand the need for the larger structures and maybe resources or knowledge that could be provided by external organizations, it's still important that the voices of communities don't just become PR for organizations but are actually incorporated into decision-making processes.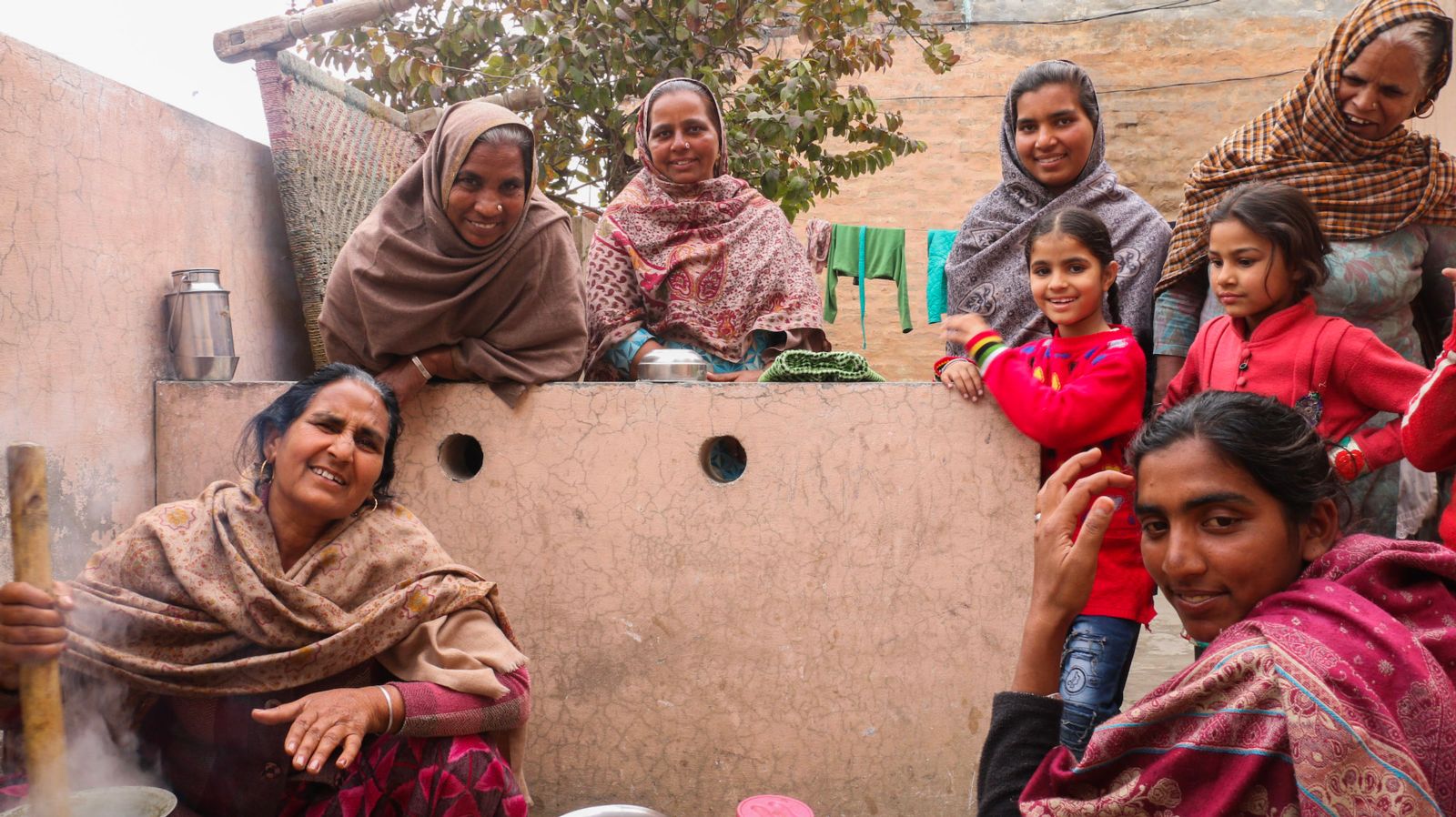 What are you working on now?
 I was working on a story in Nagaland about a village that has had an oil spill for 30 years and trying to observe its effects and also documenting it as a film. Since 2013, I'd been going there and staying there for a week or a month at a time really talking to people. I am trying to reimagine the role of media, ways in which to create empathy, allowing people to see themselves in it, a story that can evoke a feeling with some kind of rationale but not a story that's compromising people.
 The oil leaks out of the ground, in the summer you can see it bubbling out. Women in that space have put together a self-help group and the local government has actually pushed for that so they've started a small group of women who protect the area, collect money and support each other. They're not directly able to work on the spill or its impacts.
They're an indigenous community and they depend on the land, and have been cultivating for years. Most of their fields are impacted from the oil spill, the water smells like oil and the air is sulfuric. There's a big flame next to their village. Their village doesn't have active oil drilling but the border state has allowed this flourishing industry in their state.
The active oil rig right next the village is impacting lives, everyone has health impacts. People have shared their x-rays with me asking for help, and they've spent a lot of money going to doctors for treatment. There's no conclusive study to conclude that these are the impacts of the oil spill. Oil and Natural Gas Corporation [an Indian multinational] was drilling there until 1990. They're being held responsible and state government and Nagaland state government.
 Film gives you a tangible way to connect to people's lives and stories as long as you don't use it for glorification and I'm still interested in film as a research tool, not so much as a cinema and PR medium.
What are your future plans?
 I would really like to build a water harvesting system in my house. It's been a plan for so long. Since the lockdown we've been growing vegetables, and taking care of little tiny plot in Delhi. I would like to work in community gardens more and urban farming.
You can read Tarini's work here on Open Global Rights, as well as articles from the other fellows Wangũi wa Kamonji, Beatrice Tulagan and Vanessa Daza Castillo.
The above featured photo is from FRIDA and OGR.
---
Subscribe to our newsletter
Sign up and keep up to date with our network's collective fight for a gender and environmentally just world.