Womn's struggle for water and sanitation in a pandemic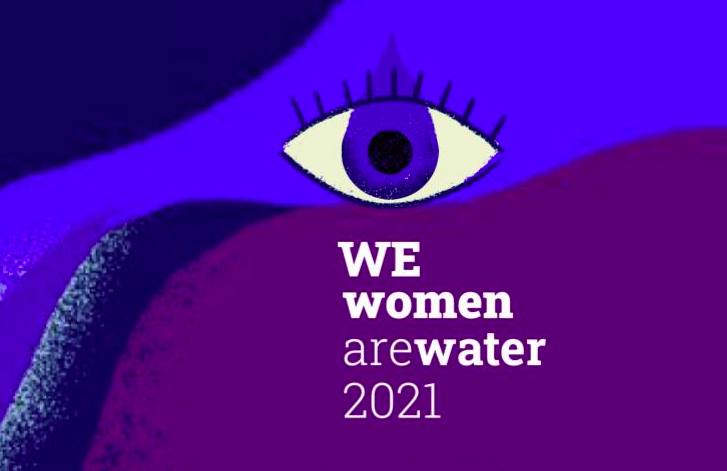 ---
One of the health measures recommended for stemming the spread of COVID-19 is handwashing with soap, but what happens when water is not available to those who are most vulnerable to the disease? This is one question begging for answers as communities across Africa grapple with access to water, sanitation and the impact of COVID-19 in their daily lives.
Chitungwiza district, with over one million residents, is the second largest town in Zimbabwe after the capital city Harare. For over two decades, households in Chitungwiza have had no access to safe drinking water and adequate sanitation services. Womn* and school-age girls spend long hours in line at crowded boreholes or narrow water wells to get water that is mostly unsafe. This situation has further worsened the spread of COVID-19 and complicated the health situation of people in Chitungwiza.
Clara Makwara, the leader of Survivors in Action Grassroots Women Network in Zimbabwe, noted how the spread of COVID-19 coupled with limited access to water has continued to widen gender inequalities, particularly in rural Zimbabwean communities.
She said, "The COVID-19 outbreak in Chitungwiza has turned out to be a feminized challenge. Women in particular remain at risk of [COVID-19] infection through queuing for water, practicing their traditional primary and secondary caregiving roles without protective clothing, queuing for basic food items during the lockdown, lack of masks, inability to afford hand washing soaps, disinfectants, medication, sanitary wear and sanitizers."
The severe water shortages in Chitungwiza puts womn at a disadvantaged position and at higher risk of COVID-19, because in many households, womn are the primary providers of water and are usually caregivers to sick family members. Womn in rural and urban poor communities across Africa have continued to experience the grave, negative impacts of the intersection of water and sanitation and the COVID-19 pandemic, including the loss of livelihoods due to lockdown measures, overcrowded housing and poor nutrition due to poverty, and severe fatalities as a result of poor social and health care services.
Just like women in Chitungwiza, millions of womn across Africa do not enjoy their right to water and sanitation, which is essential for their survival and dignity — especially in building resilience in the face of climate change. The pandemic continues to expose the weaknesses in social services and systems on the continent, making an already dire and dangerous situation even more urgent.
The COVID-19 pandemic reveals how much more needs to be done to fully guarantee access to water and sanitation in communities across the continent, both as a human right and as a critical way to protect communities from the deadly virus. For many decades, neoliberal policies have impacted negatively on healthcare systems across the continent, making it difficult for womn to access the healthcare they need, increasing their risk of disease or even death.
Immediate responses to the COVID-19 pandemic such as strengthening water security would help countries avoid some of the economic and human costs associated with pandemics. A failure to provide access to safe water and sanitation services to those who need it the most would severely undermine African governments' efforts to address the impact of COVID-19 in womn's lives. It is critical for governments across Africa to show leadership that guarantees access to essential services including water and sanitation for all.
Urgent Action Fund-Africa works with feminist activists and African women's human rights defenders to raise the voices of womn demanding rights to basic needs. The fund supports them to demand accountability, transparency and transformative leadership that bring structural changes that allow womn to thrive in all areas of life.
*Our use of womn is an act of challenging and replacing traditional ideas of what and who a womn is and can be and the links of womn to a system of patriarchy where womn are, in effect, subject to men or a sub-category of men. Other formulations used by feminists and others include womxn, womyn and wom_n. Womn for us includes lesbian, bisexual womn and transwomn. Further, womn includes those who are non-binaried.
Urgent Action Fund-Africa is part of the GAGGA network. You can learn more about their work here.
---
Subscribe to our newsletter
Sign up and keep up to date with our network's collective fight for a gender and environmentally just world.